Eid-ul-Adha is coming. On Eid-ul-Adha, our celebrations begin with going to different "Haat" to find the finest cattle within budget. To find the right cattle, sometimes we visit Haat that are far from home. Soon after the purchase, tension builds.. We often get worried about how to take a cow home, how long it takes to go, etc.
GIM Digital Truck brings an end to all transportation challenges. Download the app, make a trip and choose the best bid to enjoy a smooth trucking service. This Eid, GIM branded trucks are moving from different Haats of Dhaka, Chittagong, and Khulna towards different parts of the country. Use GIM and stay tension free with your cattle transportation. Purchase your cattle, call a truck via GIM and it will be right there on time.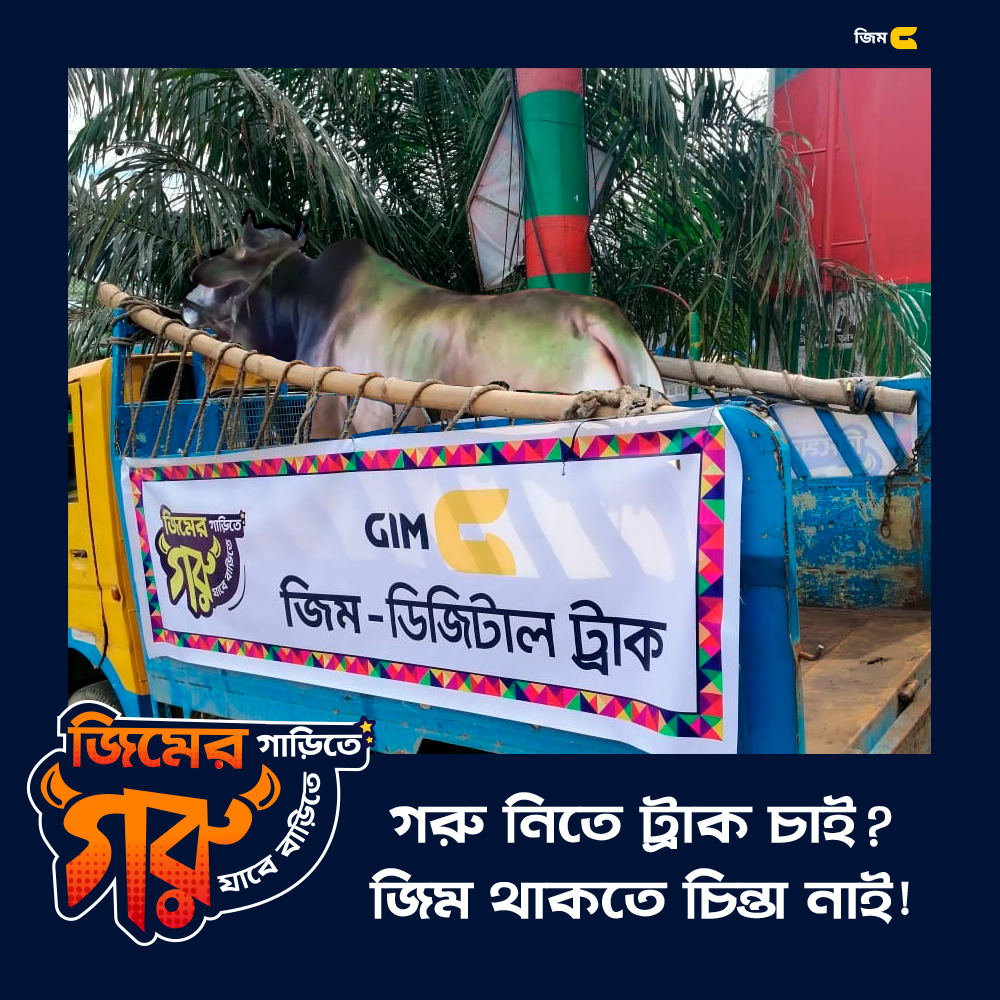 Introduce technology to transportation and boost the Eid celebration. Download GIM Customer App enjoy the finest trucking service for your cattle transportation.
To check the registration process in GIM customer app, Click Here